Designed To Inspire: Philippe Starck's Island Home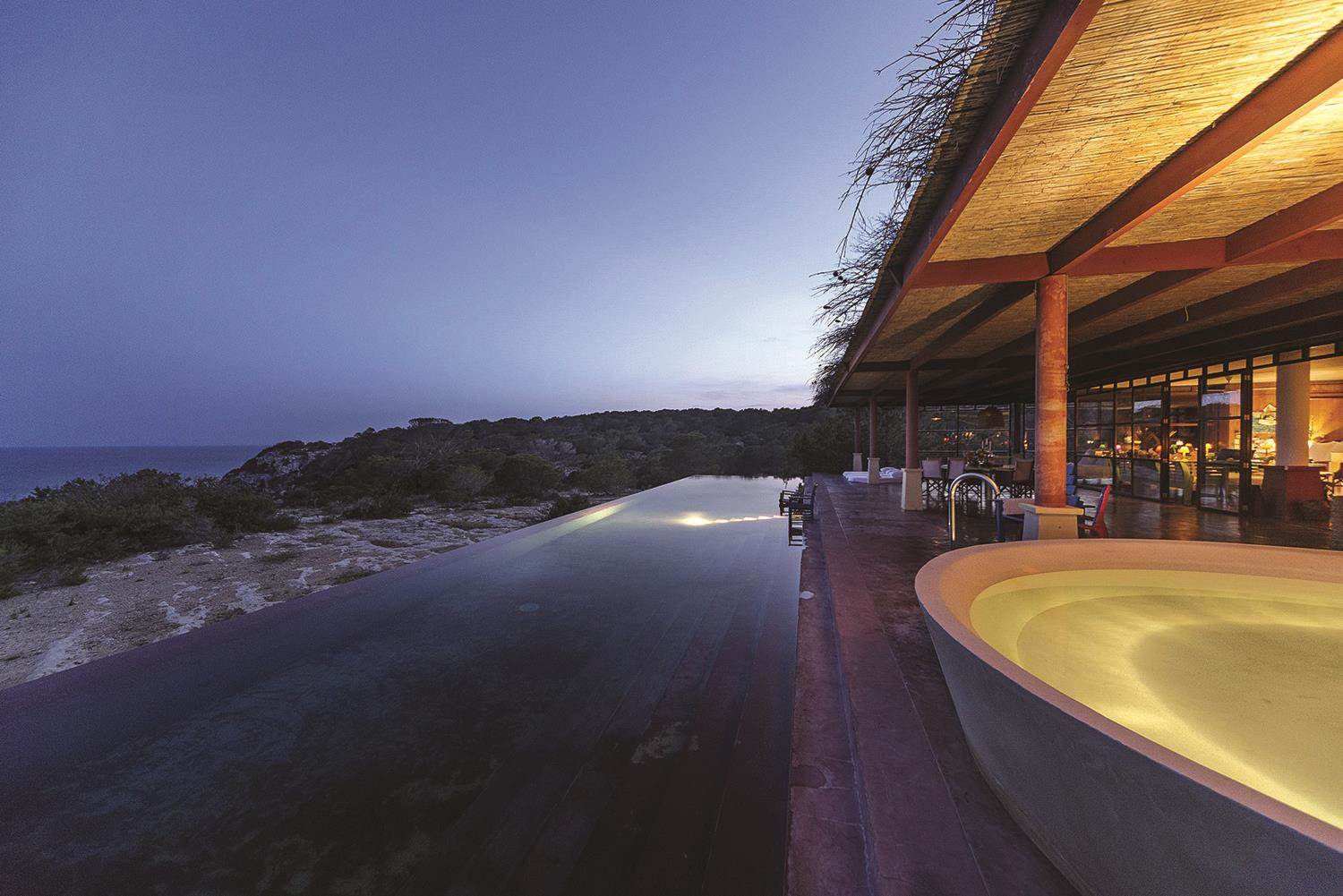 Designed To Inspire: Philippe Starck's Island Home
The House in Formentera, a Labor of Love, is on the Market
In the midst of a juniper orchard, a rustic, waterfront property perched on top of a cliff on the Cap de Barbaria—only 60 miles from Africa's Barbary Coast—is where designer Philippe Starck works and plays a few months out of the year.
The French icon, known for creating avant-garde interiors, furniture, and household items, designed the six-bedroom, six-bathroom villa in Formentera, Spain, in the mid-1990s. Starck has since used the home as an escape, but it's now listed by Ibiza Sotheby's International Realty for 7.9 million euros (US$9 million).
Situated in the Balearic Islands, Formentera is the calmer sibling of Ibiza and Mallorca, offering pristine beaches ideal for a peaceful getaway. It's a place of crystal-clear waters, pale pink sand, and an untamed landscape. "Formentera is a paradise in the center of Europe," Starck says. "It's a rock, like a boat, in the middle of the sea. I don't know anything more perfect; I don't know anything more rare."
Starck says his Formentera house has given him "the greatest inspiration," more so than his other properties, and many of his projects were born during his time spent at home on the island. That's unsurprising, considering the home's organic design—the structure appears as if it's grown from the very ground on which it stands. "This house is magical," Starck says. "Just like Formentera is magical, nothing else can compare."
Red Venetian stucco walls enclose the nine-acre compound, which includes a 4,300-square-foot main house with four identical bedrooms and four bathrooms, and a guest house split into two studios with two baths. In the primary residence, natural light streams through large windows, providing phenomenal views of the Mediterranean Sea and Formentera's rugged coastline.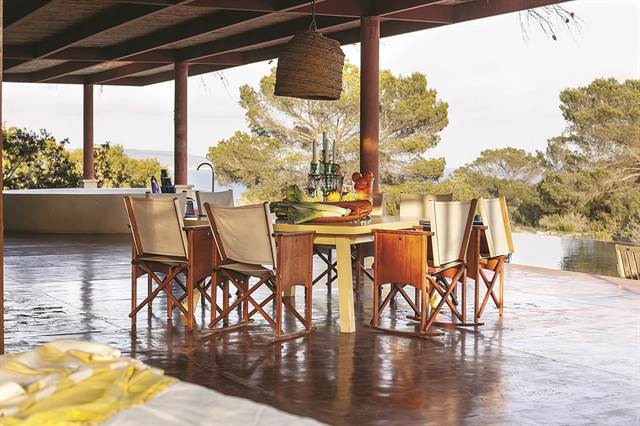 Philippe Starck's home in Formentera, Spain, has an organic design and is open to the outdoors.
According to Starck, the architecture of Casa Malaparte on the island of Capri (featured in the Jean-Luc Godard 1963 film Le Mépris) was a driving force in the design, particularly the wide, reverse-pyramid steps that lead to a flat roof, or as he calls them, "the famous stairs leading to heaven."
The designer adds that flow was essential to the open living space. Here, bright, white-linen sofas and distressed leather armchairs surround a wood-burning fireplace, as built-in daybeds flank glass doors leading to a terrace where sun lounges, constructed from tree branches and vines, and mismatched chairs (prototypes of Starck's furniture designs) celebrate the casual lifestyle of Formentera. Meanwhile, a glistening infinity pool is a step off the porch, and a round swimming tub occupies a corner. Earthy materials, both inside and out, reflect the natural environment.
"When you arrive at this live-in sculpture, with the Venetian stucco, the red mahogany, the polished red concrete, all the fireplaces, and the wood on the walls, you simply don't know where you are," Starck says. "But when you see the 25-meter-long swimming pool in continuation with the sea, you know you are home."